At WetherbeeDesign we can improve your online presence by creating or redesigning your web site as well as designing social media posts, online ads and email blasts.
To help increase your revenue, we can also design presentations that can be shared with investors or potential business partners. We will work closely with you to satisfy your needs, and will deliver a beautiful product.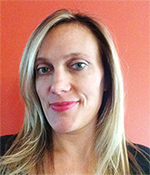 Jennifer Wetherbee – Creative Director
As the Founder and Creative Director at WetherbeeDesign, I am passionate about creating beautiful design and fulfilling the needs of my clients. Whether it is a complete site redesign, an email blast or a company presentation.
I have been in the Web Design business for over 15 years. I bring the experience of working in the internal agencies of large companies, as well as creating web sites and marketing materials for smaller companies.
You can view my personal resume here.